Compassionate Leadership~ Going from Busy to Easy with Special Guest Facilitator Kiran Mani
Anubhuti Meditation and Retreat Center
820 Bel Marin Keys Blvd, Novato, CA, 94949
USA
Wisdom Guardian Gathering Day Retreat
10 am to 5 pm
This is a day to be inspired by a compassionate, successful leader. We will listen to Kiran's spiritual journey, of how the building blocks of sympathy, empathy and compassion led to easiness from busyness by being engaged, present, and objective.
Wisdom Guardian Gathering opens the door to our own inner wisdom. Come and re-discover, awaken and connect to the deeper meaning of spirituality and the world around you. We will listen to his spiritual journey and how his innate wisdom guided him through heroic transitions, face life's tough situations and obstacles, and to create a better world. The day will include, group discussion, reflection, meditation, and experiential exercises.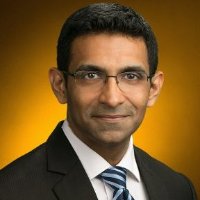 Guest Facilitator: Kiran Mani, is a Managing Director at Google. Kiran has had an interesting career - He is a qualified public accountant and a chartered financial Analyst. Yet, he started his career in advertising and as a radio jockey. He has worked for large corporations like IBM and Microsoft, managed multi-billion dollar business units with global teams spread across 25+ countries. And he has bootstrapped & sold a start-up of his own. Through these professional and personal experiences, he has learned, unlearned and relearned the art of managing himself and leading people. He believes the worlds of compassion, fun and business should co-exist to create true lasting value. Join us on a journey of "Leading the Self."
Includes delicious and wholesome vegetarian lunch and snacks with tea/coffee break. Note: You must register and be able to attend the full retreat in order to participate.
All workshops and retreats at Anubhuti are made possible by the generosity and contributions of the participants. To make your contribution now, click the PayPal Donate button below.
Click button below to register for Wisdom Guardian Gathering with Kiran Mani
+1-415-884-2314

Email: This email address is being protected from spambots. You need JavaScript enabled to view it.


Please Call to Visit
820 Bel Marin Keys Blvd., Novato, California 94949 USA
Please visit our online shop.
Click here.