Peace Festival Special Event
Anubhuti Meditation and Retreat Center
820 Bel Marin Keys Blvd, Novato, CA, 94949
USA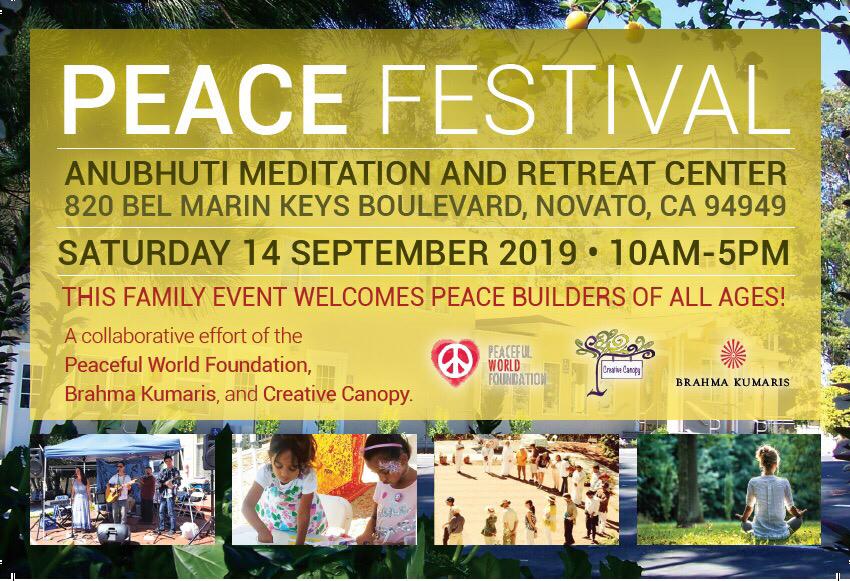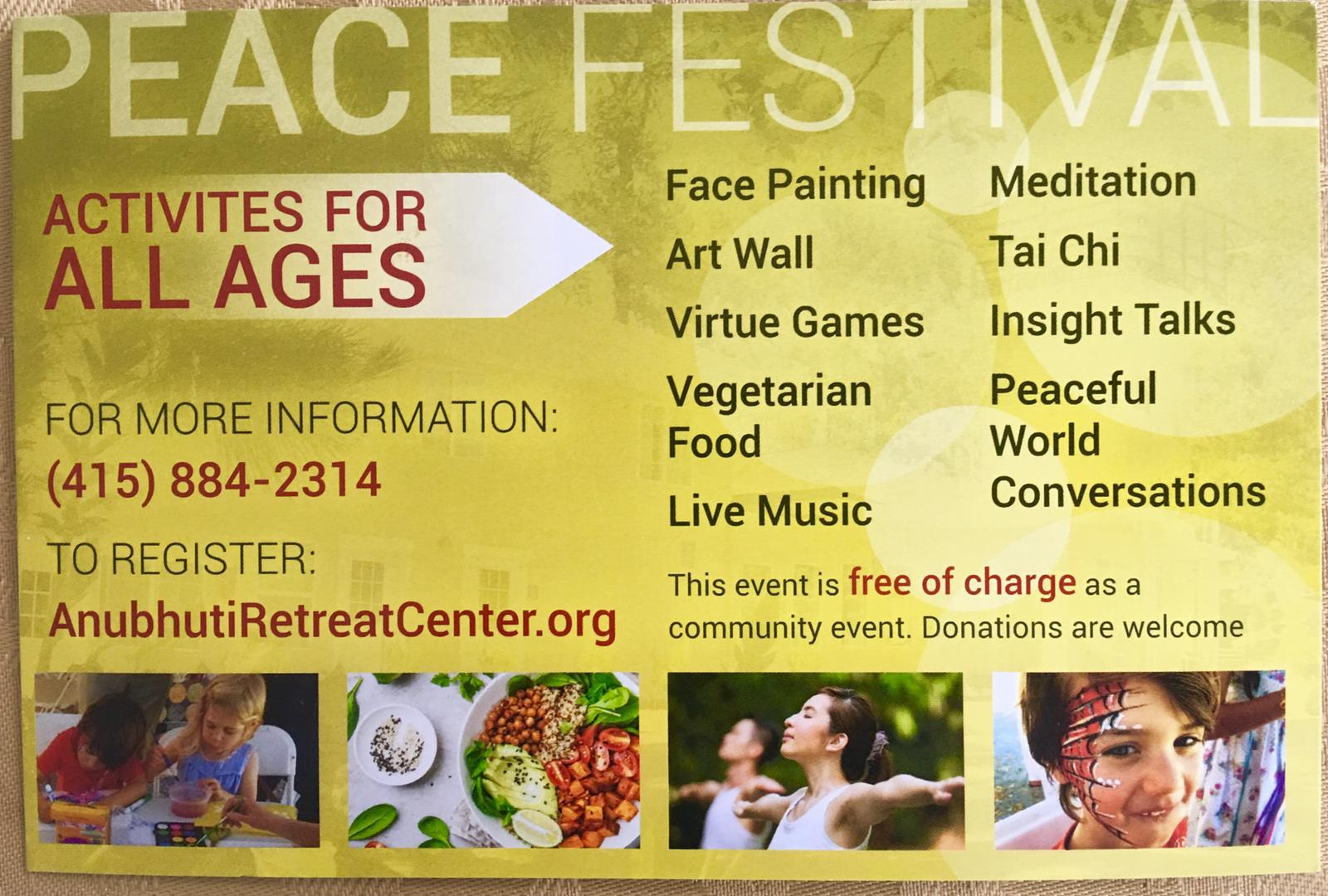 Special Event
10 am to 5 pm
Big tent is going up for this community event for Peace building: "Peace begins with me"
It is with great pleasure that the Peaceful World Foundation, Creative Canopy, and the Brahma Kumaris invite you and friends in the community to join us for a day celebrating global peace together.
Includes:
Live music, meditation, arts and crafts, face painting, peace building conversations, peace activities for all ages, art wall, virtue games, insight talks, tree of blessings, nature walks, tai chi, vegetarian food, and more.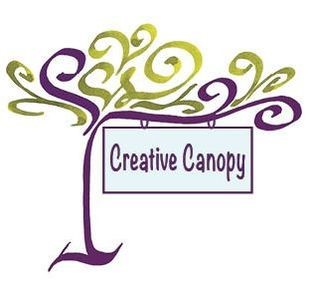 We look forward to celebrating World Peace Together!
Short Video Sampling: https://youtu.be/TTRsnWwasZw
Carpooling suggested. This is a free event as a community service. Donations welcome.
Click the button below to register your attendance at the Peace Festival
+1-415-884-2314

Email: This email address is being protected from spambots. You need JavaScript enabled to view it.


Please Call to Visit
820 Bel Marin Keys Blvd., Novato, California 94949 USA
Please visit our online shop.
Click here.