Relationships of Happiness ~ Afternoon Workshop
Anubhuti Meditation and Retreat Center
820 Bel Marin Keys Blvd
USA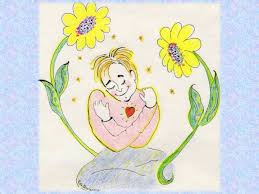 Afternoon Workshop
1 pm - 5 pm
How you can make relationships long-lasting and enjoyable
What are some of the important ingredients that create successful relationships in life? Once you put all the ingredients together and mix them with the spiritual values of peace, love, and truth, you would end up with a dish full of flavor which you will savor and enjoy for a long time...
In this afternoon workshop, you will learn to:
Understand yourself as a spiritual being
Accept yourself lovingly
Relate yourself to others with respect
Stabilize your inner core of peace through meditation
Facilitator: Kyoko Kimura, BA in Music Education and MA in flute performance. Kyoko is a resident of our SF center and is a Raja Yoga practitioner and meditation teacher since 2000. She facilitates many workshops and retreats on virtues, Positive Thinking, Stress Free Living, Learn to Meditate, Inner Beauty, Inner Bliss and Self-Empowerment. She also teaches values lessons through music at public schools in San Francisco, and facilitates summer camps for children and adolescents in the greater Bay Area.
Includes snacks at tea/coffee break.
Note: You must register and be able to attend the full workshop in order to participate.
All workshops and retreats at Anubhuti are made possible by the generosity and contributions of the participants. To make your contribution now, click the PayPal button below.
Click the button below to register for Relationships of Happiness
+1-415-884-2314

Email: This email address is being protected from spambots. You need JavaScript enabled to view it.


Please Call to Visit
820 Bel Marin Keys Blvd., Novato, California 94949 USA
Please visit our online shop.
Click here.