Celebrating Life In Joy ~ Special Tue evening with Poonam Jain
Anubhuti Meditation and Retreat Center
820 Bel Marin Keys Blvd, Novato, CA, 94949
USA
The foundation of all relationships is myself …The One and only spiritual partnership. Understand this fundamental truth and become the catalyst for celebrating my world of relationships.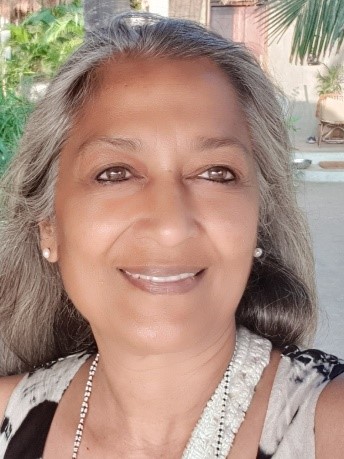 Special Guest Facilitator: Poonam Jain is a director of client services for multinational organizations in marketing, advertising and design. As a seasoned Raja Yoga practitioner, she also has experience with Osho, Vipassana, and Bihar School of Yoga. Poonam has training in Pranic Healing, Nature Cure, and Traditional Chinese Acupressure. She has also volunteered as a Counselor and at a Community clinic. She created POORNA workshops as a facilitator and life coach in UK, Germany, Austria, Budapest, Switzerland and India.
+1-415-884-2314

Email: This email address is being protected from spambots. You need JavaScript enabled to view it.


Please Call to Visit
820 Bel Marin Keys Blvd., Novato, California 94949 USA
Please visit our online shop.
Click here.